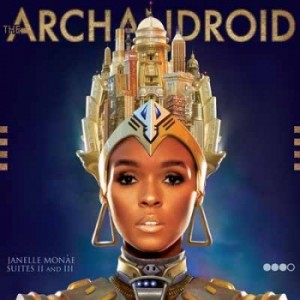 I have even less credibility as an amateur music critic than I do as an amateur TV/movie critic, so I won't pretend like I even heard a fraction of all the music that came out in 2010.  Here's my favorites anyway!
The Walkmen, Lisbon
The Arcade Fire, The Suburbs
Janelle Monae, Archandroid
LCD Soundsystem, This is Happening
The Roots, How I Got Over
Band of Horses, Infinite Arms
Sufjan Stevens, Age of Adz
Broken Bells, Broken Bells
The New Pornographers, Together
Gorillaz, Plastic Beach
Honorable Mentions: Kanye West, Frightened Rabbit, Josh Ritter, Nicki Minaj (more for her scorching guest verses than her album), MGMT, Vampire Weekend.
Best Concert I Attended: Josh Ritter at the Showbox
Best Comedy Albums:
Anthony Jeselnik, Shakespeare
Hannibal Buress, My Name is Hannibal
Aziz Ansari, Intimate Moments for a Sensual Evening