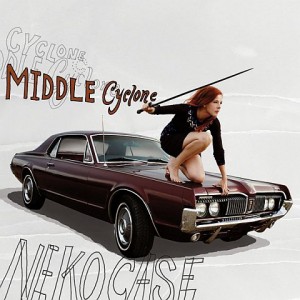 I don't listen to enough new music to be able to declare the "ten best" or anything like that, but I love making year-end lists anyway. Here are my favorite albums of the year, in no particular order:
The Felice Brothers – Yonder is the Clock
Neko Case  – Middle Cyclone 
The Yeah Yeah Yeah's – It's Blitz
Regina Spektor – Far
Wilco – Wilco (The Album)
The Dirty Projectors – Bitte Orca
Florence and the Machine – Lungs
Tegan and Sara – Sainthood
Phoenix – Wolfgang Amadeus Phoenix
No rap albums really spoke to me this year, although Raekwon's Only Built 4 Cuban Linx pt 2 is still on my "to listen" list.
Here's my favorite "orphaned singles" – songs I loved on albums I didn't love:
The Decemberists, "The Rake's Song" and "The Wanting Comes in Waves / Repaid"
Animal Collective, "In the Flowers"
Steve Earle, "Lungs"
Muse, "Uprising"
That one song on the Apple commercial where all the people are dancing in front of the iPod video cameras in different colors.
And finally, my favorite comedy albums of the year:
Maria Bamford – Unwanted Thoughts Syndrome  (I can't recommend this enough)
Patton Oswalt – My Weakness is Strong
Eugene Mirman – God is a Twelve Year Old Boy